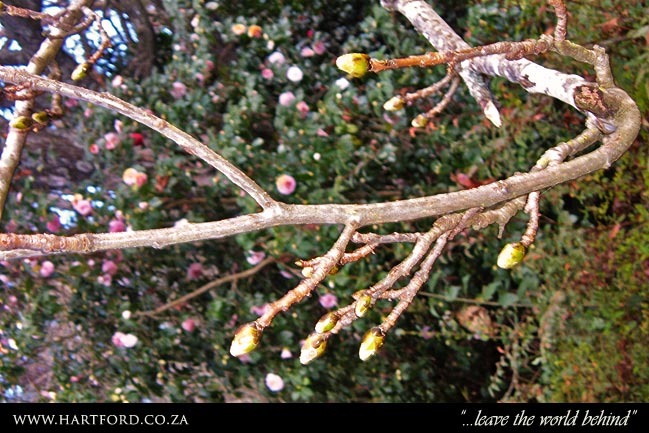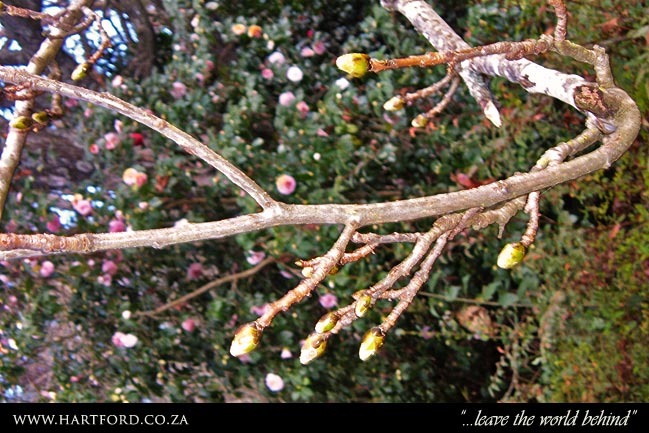 The first signs of Spring
(Photos : Leigh Willson)
It's cold in Mooi River, make no mistake. Although the mercury only dipped as far as -2°C this morning, it's been much colder this winter. With the remnants of recent snowfalls still visible on the Giant, you'd be forgiven for thinking that Spring was still a way off.
But if you take a trip to the hidden corners of the Hartford gardens, and look really carefully, you'll see the first buds and blossoms on the peach and plum trees, the daffodils pushing their way through the frost-hardened earth, the primulas and snowdrops nodding their dainty blooms in the breeze, camellias, poppies, primroses – all the signs of Spring which is actually just around the corner!